Right around the time that we saw monthly WiFi bills as no different than utilities like gas and electric, high-quality connectivity cemented itself as an essential everyday need.
COVID quarantines have reinforced that reliance tenfold — in fact, we'd likely be looking at decades of economic recovery, instead of months or years, without our existing connectivity infrastructure. Businesses, consumers, doctors, teachers and buildings alike need the best possible indoor connectivity to simply function.
So, how do we build the best possible future for indoor connectivity? Is WiFi 6 the way to go, or private LTE instead of CBRS, or commercial distributed antenna systems (DAS)? Most often, it'll be some combination of them all.
A Multi-Tiered Approach to Indoor Connectivity
Indoor connectivity can't be monolithic or based solely upon one "hero" technology. In fact, one of the main sticking points with today's wireless infrastructure is that most industries have over-relied on WiFi, with no safety net for its shortcomings.
The future of indoor connectivity, with its myriad of use cases, isn't about one particular technology or another. It's the appropriate blend of all of them together, deployed effectively with a clear understanding of which technology and frequency are best suited to which connectivity need.
The key is layering a little bit of everything based on the unique situation of the venue. The ideal state is a building that can cover all of users' connectivity needs with ease and agility — some venues might still only need WiFi; others might need ethernet, commercial DAS and private LTE.
That said, DAS continues to emerge as the foundational layer. Any organization looking to enhance its connectivity options will need to offer LTE-based connectivity, and those who hope to leverage LTE and 5G today at scale can only do so with DAS. Building owners who see a continued need for WiFi will find occupants more satisfied with the technology when it's not the only form of connectivity available: When users can fall back on a faster, more reliable and more secure solution like LTE, they'll see WiFi perform better for its ideal use cases (browsing, personal streaming, etc.).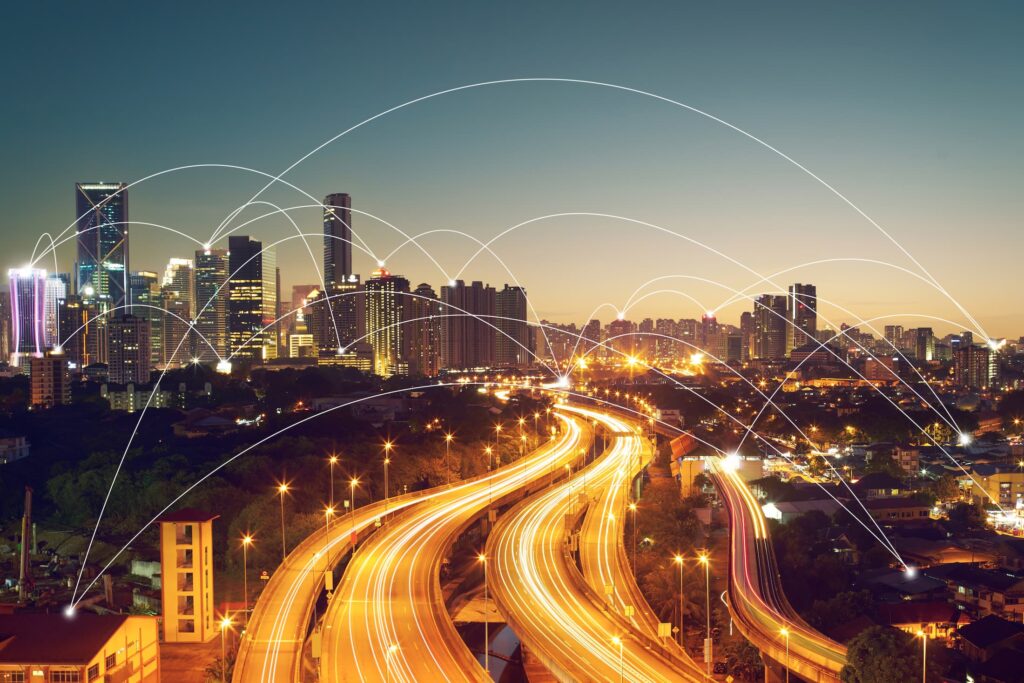 The Technology Behind the Tiers
1. Citizens Broadband Radio Service (CBRS)
CBRS is a radio frequency band made available for private use by the U.S. government. Giving consumers access to large, dedicated spectrum allocations, it has enormous potential to bring fast, ultra-secure connectivity indoors via private LTE networks. Industry leaders and experts are also looking at CBRS as a potential replacement for typical privacy alternatives like VPNs, as LTE signals are encrypted and secure.
CBRS shows incredible promise to deliver private LTE to consumers in a simple and straightforward way — which is demonstrated by the huge number of organizations now pursuing CBRS projects despite the technology's early stage. Those of us in this space are seeing demand rise dramatically for private LTE and expect the next year to be a whirlwind of announcements around the launch of new and ever bigger private networks on CBRS.
2. WiFi 6
WiFi has reached its limits as a connectivity solution for venues. WiFi 6 is WiFi's latest effort to compete with the latency of newer kids on the block like commercial LTE and CBRS, but WiFi is innately less secure, less mobile and more shared than LTE solutions (and therefore slower and more vulnerable to interference). Contentious, unlicensed spectrum continues to be WiFi's Achilles heel, no matter how well the underlying technology adapts.
But WiFi won't go away anytime soon. It has its uses; it'll likely transition exclusively into a guest service or amenity for consumers. More importantly, it has both brand recognition and the advantage of an unlicensed spectrum. Users can get a router easily and hang it anywhere to get connected.
3. Indoor DAS
Commercial distributed antenna systems (broadly, traditional active DAS, CRAN and DRAN) also provide LTE networks. Unlike those on CBRS, which use an AP-like architecture similar to WiFi, these systems do so via a collection of small antennas powered by radios installed within a building. Indoor DAS provides the same security and indoor cellular potential as CBRS with one significant differentiator: scalable 5G.
Ultimately, DAS is essential for many businesses because it's the only platform that can deliver 4G and 5G in a controlled, scalable way that can accommodate any situation. It's enormously adaptable for different sizes, types, carriers, technologies and bands.
Indoor LTE Spotlights Indoor DAS
LTE and cellular solutions will play a huge role in the future of indoor connectivity — LTE is the minimum evolution beyond current WiFi solutions. In general, LTE connectivity means:
Better security due to SIM-based authentication and end-to-end network encryption
Speed and reliability because the spectrum is dedicated rather than shared
Ubiquitous coverage built for mobility (alleviating things like cell phone battery drain — yielding up to 60-70% more battery life)
Assurance of e911 and location information for first responders (not possible on WiFi calling)
With performance and security needs that outpace the capabilities of WiFi, venues and businesses need to explore adding LTE-based solutions, whether their own or a wireless carrier's. And that means giving indoor DAS a hard look because of its unique position to enable 4 and 5G connectivity.
It's important to understand just how dramatic an edge 5G connectivity will provide. It's not only faster — conservatively, 10-20x faster than 4G, reducing download times from minutes to just a few seconds — it's also more reliable. Every hundredth of a percentage point of uptime means key minutes back in the span of a year, and in today's near-constant state of connectedness, those minutes can be critical. When a Wi-Fi network goes down, it's a Tuesday. When an LTE network goes down, it's a national headline.
Indoor DAS enables near-perfect LTE coverage throughout a venue or building, provided to users via a dedicated network that's not hogged or interfered with by neighbors or limited by the ISP's local infrastructure.
It's the core layer of that ideal future state of connectivity. For instance, DAS can be rolled out to a hospital to cover all staff and device needs, leaving WiFi available for patients and visitors to surf on their own without crowding out key staff applications. Or DAS could stand on its own in a high-rise apartment looking to solve for tenants suddenly living and working within one building.
The future of indoor connectivity won't be single-solution or uniform. But no matter what the layers look like, DAS is sure to be there, providing that connectivity foundation.